01. Your dogs ancestor is Miacis which lived 40 million years ago. So your dog is descendant from wolves, raccoon and bears.

Image Source
02. Labradors are the most popular breed of dogs.

Image Source
03. Dogs are as smart as a 2 year old human baby. Genius!

Image Source
04. Dogs can be right or left handed too. Just like humans.

Image Source
05. The sweat glands are present in their paws. Did you know? And that is why it is common that their feet often smell like corn. And if you get to smell it too much then probably your dog is suffering from Frito Feet. Too much sweat and bacteria built up in their paws causes it.
06. Petting a dog helps in lowering Blood Pressure. So why not caress your dog often?

Image Source
07. It takes almost 18 muscles of a dogs body to move its one ear independently. How tough can it get?

Image Source
08. Poodles and Border Collie's are among the intelligent dog breeds.

Image Source
09. A Dogs breath is unhealthy. If u notice bad breath then your dog may be suffering from mouth infection.
10. A Beagle is the noisiest among all the other dog breeds.

Image Source
11. Dogs have around 125 million scent receptors where as a human tends to possess only 5 million. That's too much!

Image Source
12. Dogs be more aggressive when taken for a walk by a male human. Now you know why dogs get more happy when with a girl?

Image Source
13. Puppies are born toothless. Also blind and deaf that is why they only get to hear and see anything after two weeks of proper body development. The first sense they develop is touch.

Image Source
14. Dogs urine can corrode metals. Ohhh! That is something serious.

Image Source
15. Dogs can sense illness or worst climatic conditions prior. So whenever you see them acting strange or hiding somewhere you know now that something is coming.

Image Source
16. City dogs live longer than country dogs.

Image Source
17. In canine world, one limb of an animal over other animal represents dominance. So, not much hugs please.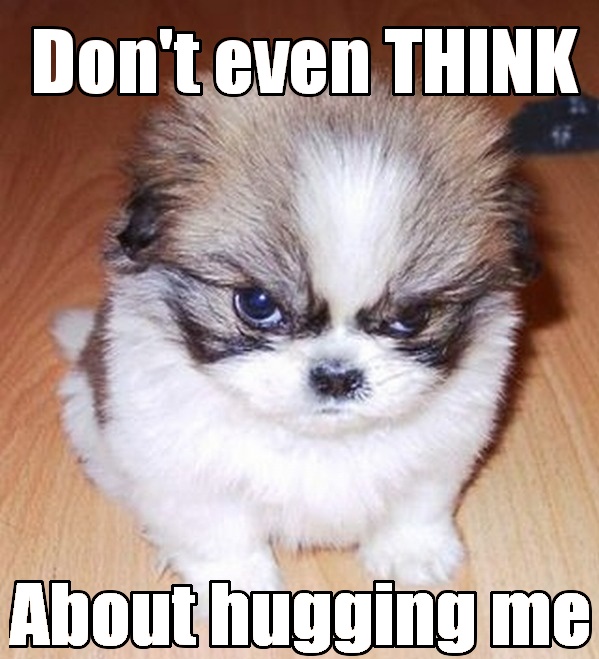 Image Source
18. Beware of eating an apple around your dogs. Make sure he doesn't swallow any seeds. It contains Arsenic which is very harmful for them.

Image Source
19. Puppies eat their own feces which is very common to them. But they will leave this habit overtime.

Image Source 
20. Dogs mate only twice a year and not more than that.

Image Source
21. Male dogs lift their leg while peeing as to show their dominance over others.

Image Source
22. Square-head dogs are way too sharper in hearing subsonic sounds compared to narrow-head dogs.

Image Source
23. Dogs will get jealous if you reward any other canine. And they would do anything to get more pampered.

Image Source
24. Every dogs nose differs just like every human's fingerprint. Just like our finger their nose also have those crease and creaky patterns.

Image Source
25. Your dog can actually have dreams too. Just like humans. Puppies can have many dreams during sleeping while a dog may have less dreams but they can last longer. They can also dream about playing outside with you etc,.

Image Source
26. And the final one! May be, your dog can dance too!

Image Source