There are many fruits that one hasn't even heard of. And that is due to the climatic conditions, places, soil etc., that helps one particular tree to bear a fruit. That is why the following are the rarest fruits :
1. Cupuacu:
Commonly known in Amazon basin, is widely cultivated in North of Brazil, Bolivia, Columbia etc,. The pulp is described to be somewhat similar to chocolate and pineapple and that is why it is very much common in desserts.

Image Source
2. Cherimoya:
The fruit known to be a native of Ecuador is now grown widely across America and Asia. Also is known from its second name ' custard apple'. But still, the fruit varies from region to region. It helps in balancing blood pressure.

Image Source
3. Mangosteen:
Cultivation started from Indonesia and mainly known in Southeast Asia. Known to keep immune system healthy.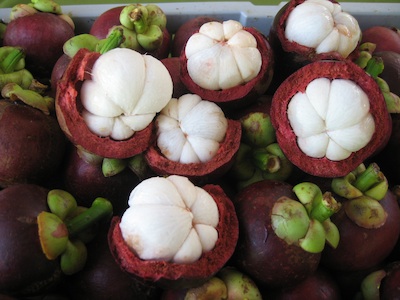 Image Source
4. Durian:
There are almost 30 species known of this fruit but only few exist today. In Southeast Asia it is also regarded as 'King Of Fruits'. It is widely used in making ice-creams or milkshakes.

Image Source
5. Miracle Fruit:
Also known as Miracle Berry widely originates from West of Africa. When it is had, it causes all the sour and bitter food to taste sweet. The local use it to sweeten palm wine. This fruit can cure diabetes, and that is why it is widely exported to Japan.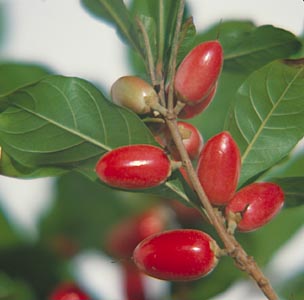 Image Source
6. Jabuticaba:
The tree commonly grown in Southeast Brazil. The fruit can be eaten raw, used to make jellies or juice. It is also known as Brazilian Grape.

Image Source
7. Physalis:
It looks like a small orangish tomato which is enclosed in leaves as it belongs from the same family. Also known as Golden Berries.

Image Source
8. African Horned Cucumber:
The fruit helps in kidney related problems. The taste of this fruit is been linked to a combination of cucumber, lemon and zucchini.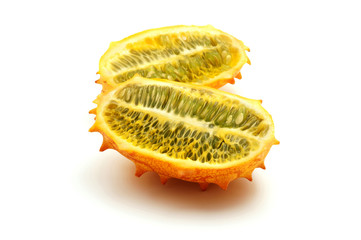 Image Source
9. Ackee:
It is native to tropical West Africa. It is used in many Caribbean cuisines. The dried seeds, bark, leaves and fruits are used medicinally.

Image Source
10. Rambutan:
Native to Malay-Indonesian region. The taste is compared to that of grapes. The fruit is like Litchi just a bit hair outside and the pulp looks exactly similar.

Image Source