01. Unsustainable:

Image Source
The bottles that are used are not at all biodegradable, so it's obvious it would be around for at least 1000 years.
02. Some Bottled Water May Differ:

Image Source
Its not necessary if the bottle brand depicts an advertisement of some 'waterfalls' will actually mean its from the same place. It's just for the sake of publicity! Only few may differ and are from groundwater sources. 75% of the companies radiate the water from UV light then pack and sell it globally.
03. Toxins: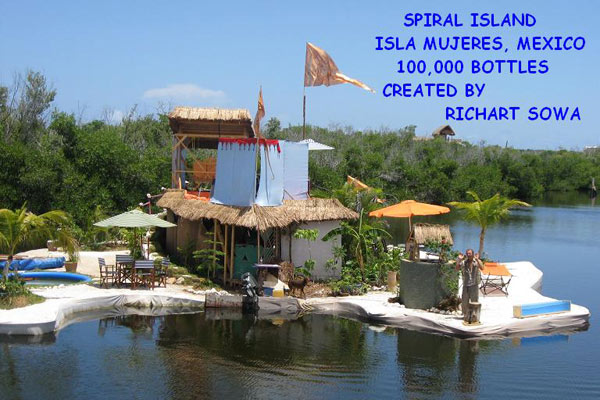 Image Source
Plastic is not a nature produced element as of glass is! So, it's quite clear why our planet earth is therefore affected so much by plastic usage. And also it's not good for human beings in the same way.
04. A Change Taking Place:

Image Source
NYC's fashion Week, San Francisco's and Grand Canyon National Park have all reduced the usage of plastic bottles and have switched to tap water instead. Thanks to AVEDA.
05. Alternatives:

Image Source
Why we all don't think of going for alternatives? We can rather opt for stainless steel bottles instead of plastic ones! Which may come bit costly but after all it's an one time investment, and can guarantee, it is better than Tupperware bottles. Save your money and live a healthier life by a small change towards your life and our planet!